The events of recent years (the Covid-19 pandemic and war) have accentuated the trend of remote work, which has grown significantly in recent years. They are known as digital nomads and in this article, we will explain what they are and why it is worth choosing the Azores to live and work.
We detail 10 reasons why the Azores are a privileged destination for the international community of digital nomads.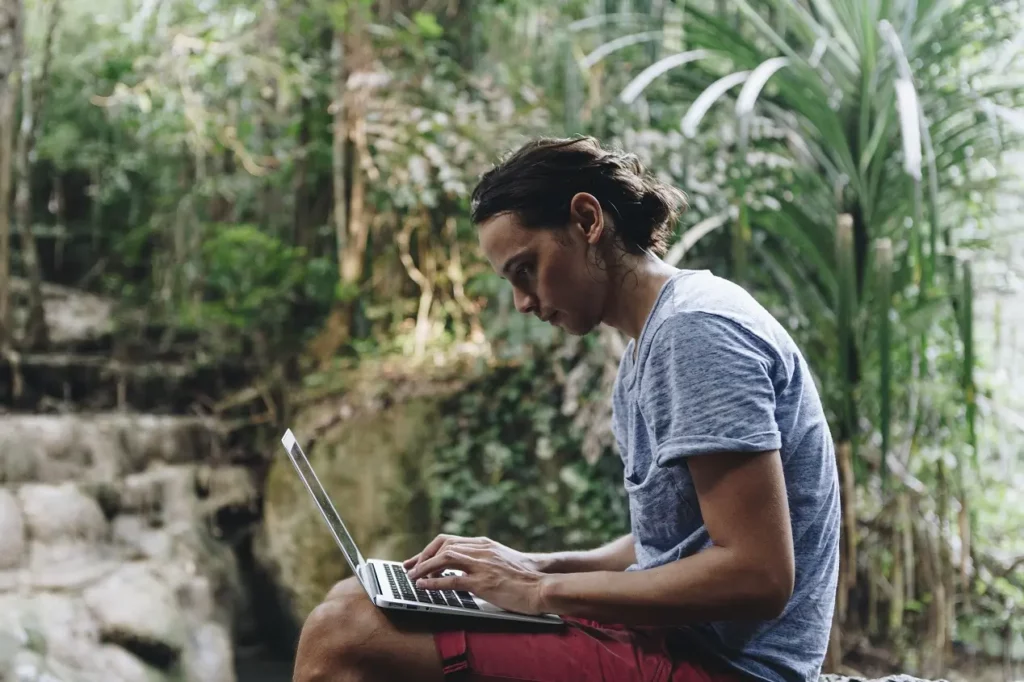 On the sidelines of the growth of the international community of digital nomads, Portugal created a law to grant visas to digital nomads, which came into force on October 30, 2022 and allows foreigners to stay for one year in Portugal to work remotely.

The creation of a residence visa for the exercise of a professional activity, provided remotely outside the national territory, is part of the revision of the so-called Foreigners' Law, which began to be applied at the end of 2022.

This type of visa for digital nomads, introduced among the various amendments provided for in Law n.º 18/2022, of 25 August, enables its holder to reside in Portugal with the purpose of working, remotely, for an individual or company domiciled or headquartered outside the national territory, thus making it much simpler and more attractive to attract this type of foreign "tourist" to our country.

What are Digital Nomads?
Digital nomads are workers who use the internet and a computer to carry out their professional activities. This freedom allows them to settle anywhere in the world, as long as they can access a fast and secure internet connection.
They are usually people with a travel-oriented profile and an interest in meeting new people and cultures, which makes them move frequently to countries and even continents that are not their homeland.
Before the pandemic, this type of "tourist" was a minority, but since 2020 and the need for many millions of people to work from home during periods of confinement, technological development such as communication and meeting platforms (ZOOM ) and software, such as controlling work done remotely, allowed both companies and employees to look at this reality in a different way.
Also for companies, this movement represents an opportunity to have happier and more productive employees, and at the same time to save on costs with offices, energy, etc.
For employees an opportunity to travel, to meet other people and other cultures, and to settle in places where they feel happier and more fulfilled.
Companies such as Google, Airbnb, and Uber are just some of the many examples that are permanently adhering to teleworking, and the accelerated growth of technology companies makes us believe that this trend will increase exponentially in the coming years.
In addition to the global advantages that this trend offers both companies and their employees, there are places where, due to their characteristics, the existing potential to attract digital nomads is enormous.
One of these areas is undoubtedly the Azores Archipelago.
In this article, we detail 10 reasons why the Azores are an excellent destination for digital nomads.
Some statistics about digital nomads
The number of digital nomads in the world is already around 40 million and the trend is to continue to grow at a rapid pace in the coming years.

More than 50% of digital nomads come from the United States of America, while around 30% come from Europe.

The most popular destinations for Digital Nomads are Mexico, Thailand, Indonesia, Colombia, Vietnam, and Portugal.

The average age of a digital nomad is 32 years old.

46% of digital nomads are self-employed.
Accommodation Rental Platforms for Nomads
Since the number of Digital Nomads has only recently exploded, there are still few platforms dedicated to renting accommodation for this specific type of audience.
Many still use platforms more dedicated to tourist customers, such as Booking or Airbnb.
However, there are already some platforms that are dedicated to this type of traveler, as there are some characteristics that differentiate them from a normal tourist, such as the need for their accommodation to have a place to work and quality internet.
These fundamental requirements for a digital nomad are protected on specialized platforms.
The platform that has grown the most and offers solutions designed for them, with lower commissions than those charged by the main holiday accommodation platforms, is Flatio.
This company of European origin is the one that currently has the largest number of accommodations for Digital Nomads.
Opening an account is simple and its operation is very transparent.
To know flatio click on the link: FLATIO
In the Azores, Flatio already has several accommodations on its platform and the introduction of new ones has been growing.
10 Reasons for a Digital Nomad to choose the Azores:
1 – Mild climate in summer and winter
The climate is maritime temperate, which means that there is little thermal amplitude.
The average annual temperature of the entire archipelago is around 17.5°C (63.5ºF), with the highest monthly average temperature recorded in August (22.0°C / 71.5ºF) and the lowest in February (14.5°C / 58.1ªF).
In practice, this means that winters are not too cold and summers are not too hot.
When compared to Northern Europe or North America where winter temperatures are negative, being able to live in a climate where winter temperatures are around 17ºC (62.6ºF) is a great comfort for those who do not like extreme cold.
On the other hand, the summer is not very hot, when compared to countries where summer averages exceed 30ºC (86ºF), so anyone who does not like extreme heat has a good solution in the Azores.
This thermal comfort is an important reason for all digital nomads who care about the climate, especially if they enjoy outdoor activities all year round.
2 – Nature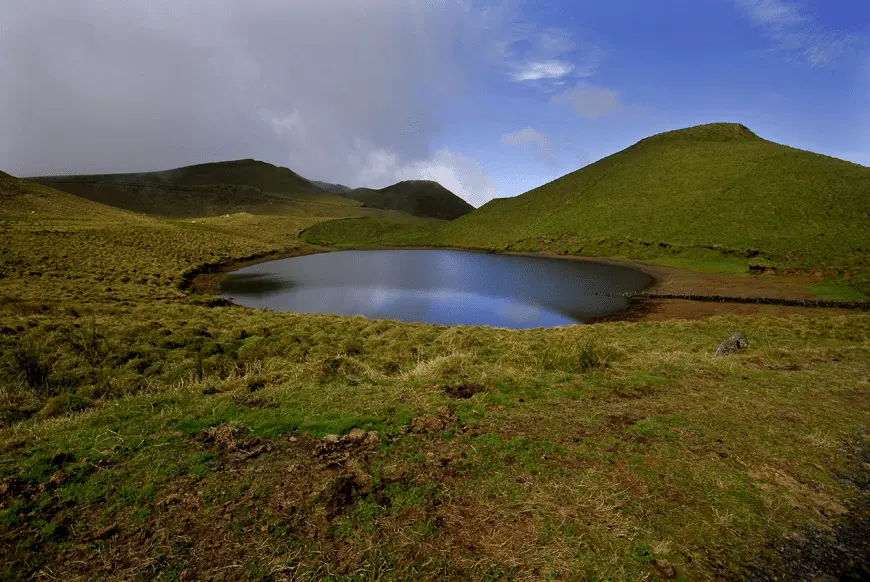 Since we are talking about Outdoor activities, we have to talk about what the Azores has to offer in terms of nature.
With a preserved nature, the Azores offer dazzling and virgin landscapes.
Whether for its volcanoes and green mountains, its beautiful lakes and its roads lined with walls of hydrangeas, or even for the tropical vines growing in the middle of volcanic rocks, whose color contrasts with the penetrating blue of the Atlantic Ocean, nature lovers will love everything the islands have to offer.
In addition to the lush landscapes, we must not forget that the Azores are of volcanic origin, so there are caves, and mountains, such as Pico Mountain, with its 2351 meters, whose climb to its top is one of the main activities of tourists who visit the island of Pico, or even some activities of volcanic origin, such as caves, fumaroles, and thermal springs.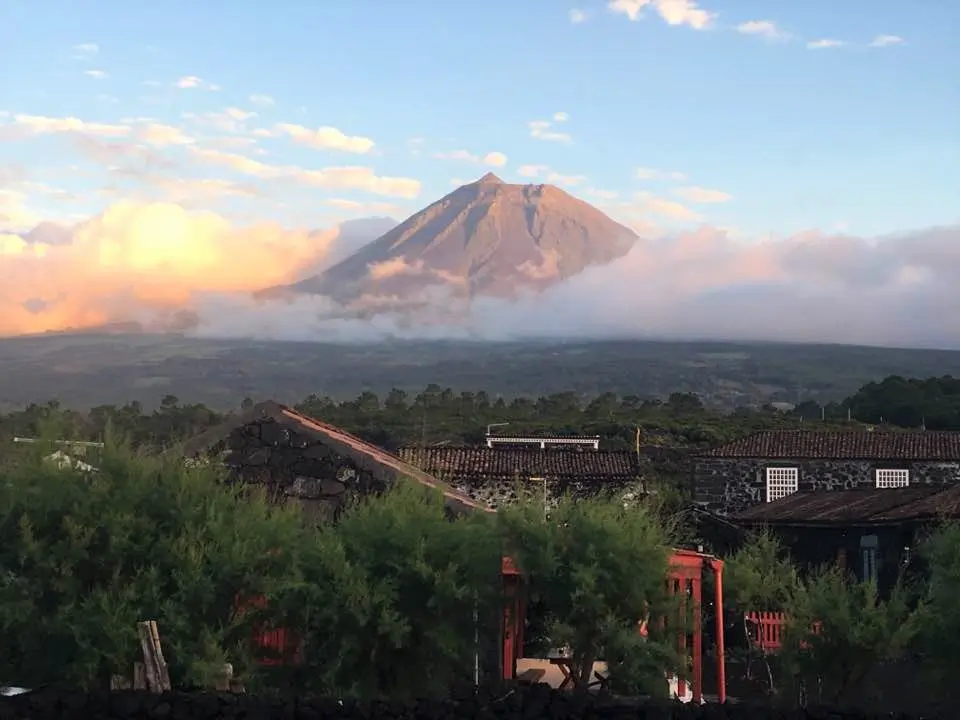 The Azores were certified in 2019 as a Global Sustainable Tourism Council (GSTC).
The Azores were ranked 9th in the list of 52 destinations to visit by the New York Times, which reports: "the subtropical volcanic islands of the Azores, distinguished as UNESCO World Heritage Sites and Biospheres, await your discovery."

According to National Geographic Traveler, this was considered the 2nd most beautiful archipelago in the world. Voting was carried out by 522 experts in sustainable tourism, with 111 destinations on the list.

The Azorean islands have received, in recent years, several awards for beauty, authenticity, preservation of nature and traditions of the islands.
3 – The Sea
Still connected to the theme of nature, we cannot forget that the Azores are made up of 9 islands, so the sea is something that is constantly present.
And what about this sea? The sea, in addition to the excellent fish and shellfish it offers us, still provides us with unforgettable moments, whether when we dive in its clear and transparent waters, or when we sit down to admire the whales and dolphins that roam the seas of the Azores, or when we practice one of the many water sports that the islands allow.
Although the temperature of the Atlantic Ocean is not very high, the Azores sea benefits from a warm sea current that comes from the Gulf of Mexico.
In winter temperatures rarely drop below 17ºC (62.6ºF) and in summer they hover around 24ºC (75.2ºF).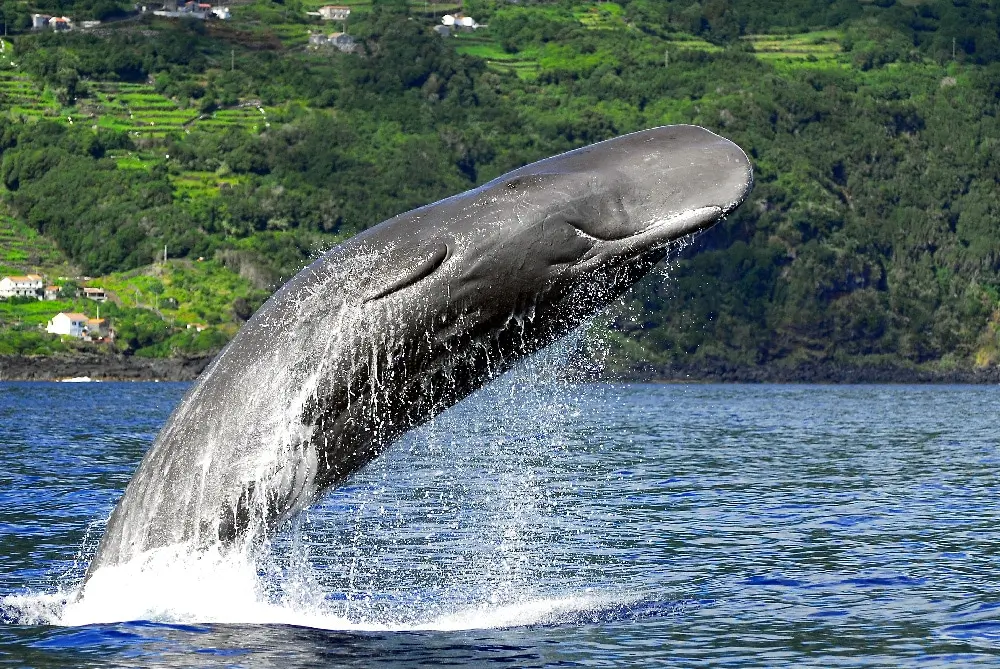 4 – Tranquility
Tranquility is one of the virtues that the islands offer to those who live or visit the archipelago.
As soon as we land at one of the islands' airports, we immediately realize that the pace of life is different there. There is not that stress, that frenzy that is common in big cities.
And this tranquility is evident in its people, everything is done calmly and calmly.
5 – Very welcoming and friendly Azoreans
Such tranquility makes the inhabitants of the Azores very friendly and welcomes outsiders in a way that we hardly find anywhere else.
It is one of the things that most mark our guests, the way they are received, the general friendliness of the people is something that touches visitors.
The people of the islands take genuine pleasure in helping others and in receiving.
Don't be surprised if you meet a local and are invited to drink a liqueur or Pico wine, or if he knocks on your door to offer you some fresh eggs or fruits and vegetables from his backyard.
6 – Security
Portugal is considered a safe country, but the Azores are even safer.
In addition to the feeling of security we have, there are also no armed conflicts or danger of terrorist attacks nearby.
The crime level is very low.
This is a very important characteristic when there have armed conflicts in many areas of the globe, and in many countries where crime is a serious national problem, peace reigns here.
7 – Speak English
How many times have we visited countries where it was very difficult to communicate with the locals? If the visit lasts a week and is already complicated, imagine spending one, two, or more months in a place where you don't speak their language and they don't speak English, which is the official language of digital nomads.
One of the reasons why so many speak English is because all Azorean families have family members who immigrated to the USA or Canada, who left many years ago and today their children were born in these countries and only speak English.
Therefore, it is normal for them to have frequent contact with an English-speaking family, and therefore it is very easy to find someone who can communicate with you in English.
8 – Cost of Living
Average prices for the cost of living (food, transport, energy, taxes, etc.) are much lower when compared to more developed countries (North America, Europe).
When we make a comparison between the big cities and the Azores, the differences can be abysmal in terms of prices in general.
Even for recreational activities such as visiting a museum or practicing an outdoor activity, prices are usually around 50% of what you would pay elsewhere.
Most houses offer fast and stable internet and in cafes and restaurants, Wi-fi is also free and fast. And this is something important for all Digital Nomads.
9- Accommodation Prices
Obviously, when we talk about prices, the rental price is fundamental for a digital nomad, as it is normal for them to stay weeks or months in the same place.
When we compare prices on the largest accommodation rental platform specializing in digital nomads, Flatio, we can see that, for example, many accommodations in Lisbon cost around €4,000 a month.
It should be noted that this data is important, as Lisbon is the 4th city with the most Digital Nomads in the world.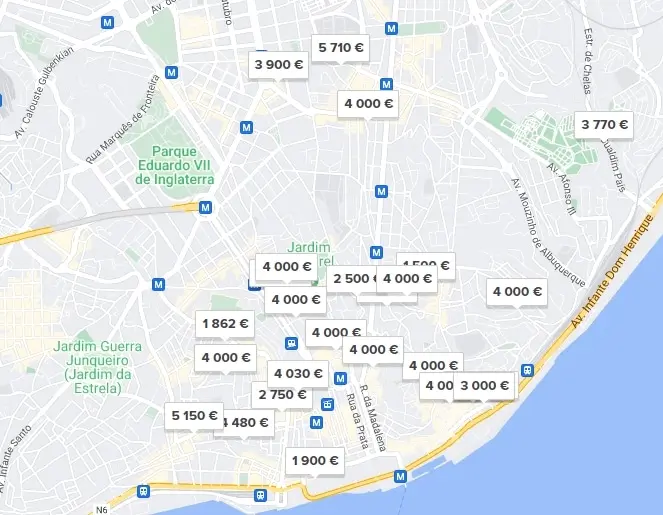 If we do our search for example in London, the values are between €3500 and €5000 per month.
In Barcelona, we find accommodation between €2500 and €4000.
In the Azores, and on the island of Pico, our accommodations start at €899 per month, which is a significant difference compared to other parts of the world.
You can see our houses listed on Flatio by clicking on the links below, and you can always rent on Flatio.
We also have special prices for rentals to Digital Nomads on Booking and Airbnb platforms.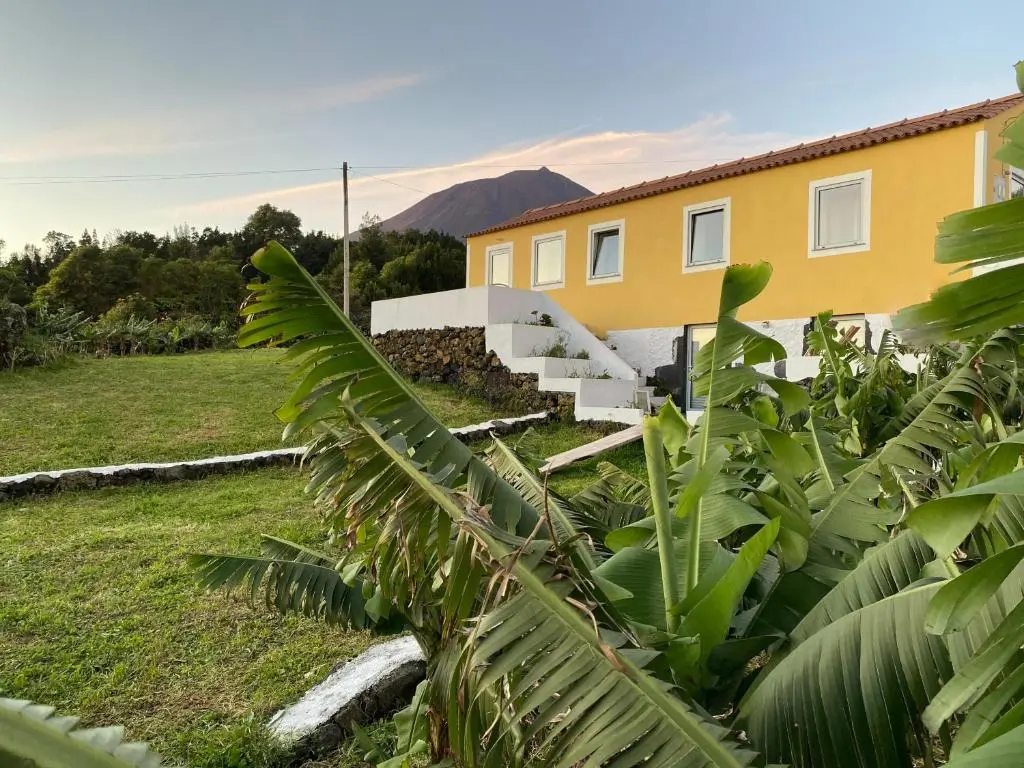 This accommodation is a completely renovated house with 2 bedrooms, living room, fully equipped kitchen and bathroom.
It has a large backyard with a barbecue and several fruit trees.
Fiber Internet with 200 Mb speed and unlimited traffic.
It is located in S. João, with beaches and a leisure/sports area less than 2 km away.
This accommodation is a small, refurbished house located next to Poça da Mujas, one of the best natural pools in Pico.
The house has one bedroom, a living room, a fully equipped kitchen, and a bathroom.
Fiber Internet with 200 Mb speed and unlimited traffic.
The backyard is what guests appreciate most about the house, as it is very peaceful and cozy.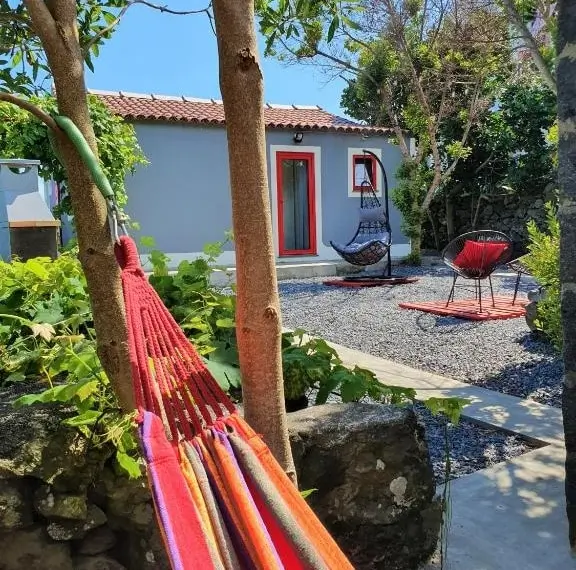 Since the monthly fee is probably one of the biggest concerns for digital nomads, being able to rent a complete house for less than €1000 in the Azores, instead of paying 3 or 4 thousand Euros for a small apartment in the center of a city can make a big difference in choosing the place where you want to spend a season.
10 – Possibility to visit more islands
As already mentioned here, the Azores archipelago is made up of 9 islands.
Therefore, you can always take the opportunity to visit several islands during your stay, not least because the islands are very different from each other and they all have unique beauties and attractions that are worth exploring.
In the case of the islands that form the triangle, Pico, Faial, and S. Jorge, you can even travel between the islands by boat, with trips starting at 4 euros.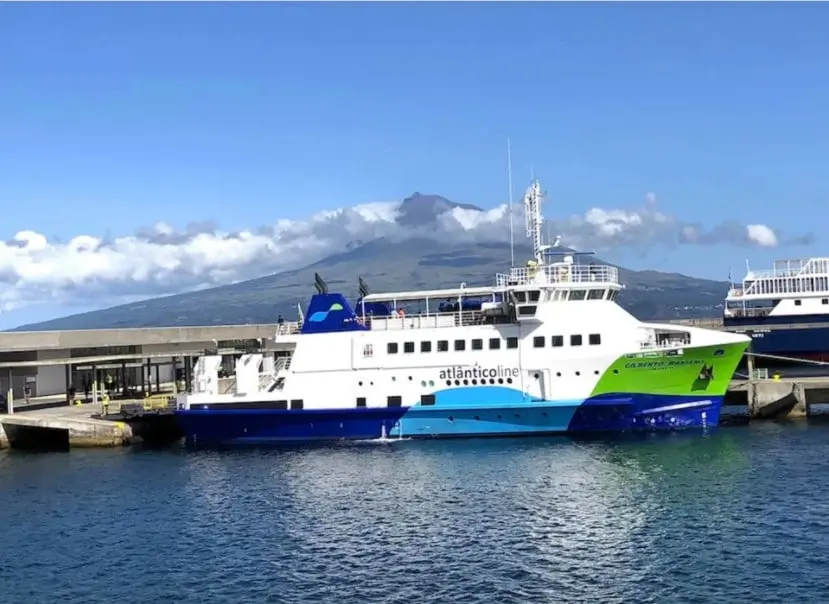 Digital Nomads in the Azores – Conclusion
If you are a digital nomad and some of the reasons you read in this article made you think about visiting the Azores, maybe it's time to decide to come and discover the second most beautiful archipelago in the world.
This is undoubtedly a destination that you should put on your list when you decide to move places.
And of course, if you come to spend some time in the Azores, think of the island of Pico and talk to us, we have our houses waiting for you.
You will love to be here, we are sure!
If you're a digital nomad, even if you're not interested in coming to the Azores, share the article, who knows if a friend of yours, also a digital nomad, isn't looking for a place like the one we have?